Did you try to sign into your Windows 7 computer, only to discover you were denied access because of an incorrect password? It's then easy to spend hours finding or resetting forgotten Windows 7 password so as to get right to the machine. That's when you need a Windows 7 password reset tool to save the day.
We'll include both commercial and best free Windows 7 password reset software options that will ensure that you're getting the best results when resetting password for Windows 7 computer.
1. Microsoft Password Reset Disk Free
This is a wonderfully simple, and totally native and free Windows 7 password reset service, provided by Microsoft. To make it sense, however, you have to make use of the "Create a password reset disk" feature under Control Panel > User Accounts, before the computer is locked.
The best part to password reset disk is that it will always work no matter how many times you use it to reset a new password. Refer to this article to create password reset disk and then use it unlock Windows 7 password when you need.
2. Free Windows 7 Installation Disk (How to Create?)
An installation disk or system repair disc is another Windows 7 password reset free tool. It's not as easy as the one above, but if you're an advanced user, it's a worthy candidate.
To reset Windows 7 password free with an installation disk, try to do this:
Plug installation disk to Windows 7 computer.
Start the machine, and press any key when prompted to boot it from the disk.
Choose your language in the dialog, and click Next to close it.
Click on the "Repair your computer" link located at the bottom left of the window.
Wait for the system to find Windows 7 installation.
Now a window opens and indicates the location. Jot down the drive letter.
Click Windows 7 from the Operating system column, and click Next.
Select Command prompt to move on.
Execute this command: copy d:windowssystem32utilman.exe d:, and then tap Enter.
In the next line, enter: copy d:windowssystem32cmd.exe d:windowssystem32utilman.exe, then press Enter.
Close command prompt window, and take the installation disk out. Reboot your Windows 7 computer. At bootup, tap the Shift key five times. Now that command prompt window brings up again, run this command and press Enter: net user username mypassword. Use your account name and new password in the command instead of username and mypassword itself. Exit command prompt window, and fill in your new password to access Windows 7 PC.
3. Spower Windows Password Reset
When you forgot password on Windows 7 computer, the fuss-free Spower Windows Password Reset should be your first port of call among all other third-party programs. Unlike most Windows 7 password reset software freewares, there are no unwanted ads or bundled applications to worry about. It's fast and easy to use even for a user with basic Windows skills.
It's a superb program that provides a streamline way to reset both administrator password as well as user password for Windows 7 PCs & laptops. The entire resetting (cracking) process takes just some minutes regardless of complexity of a password. It's safe to use—it will never obtain your document contents and personal information in the system.
It's flexible as well, and supports all version of Windows computers including newer Windows 10, 8.1, 8, and older Windows Vista, XP.
Before you can use Spower Windows 7 user password reset program, you'll need to get it installed on any functional computer with internet connection. Once done, open it.
Slot a blank USB or CD/DVD to the accessible computer.
Click USB device button or CD/DVD button to create a password reset disk.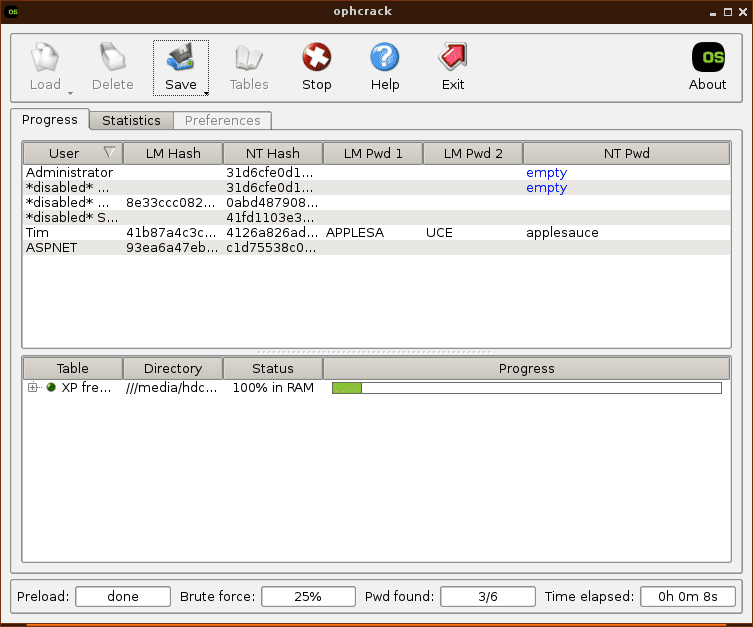 Once the disk is burned, take it out, and then stick it in your Windows 7 computer. Boot your computer with the password reset USB or CD/DVD.
How to boot Windows from USB
How to boot Windows from CD/DVD
Spower Windows 7 password should open. Select Windows 7 account that you're trying to reset password for. Press Reset button to blank the password. Remove the disk and reboot your computer.ftware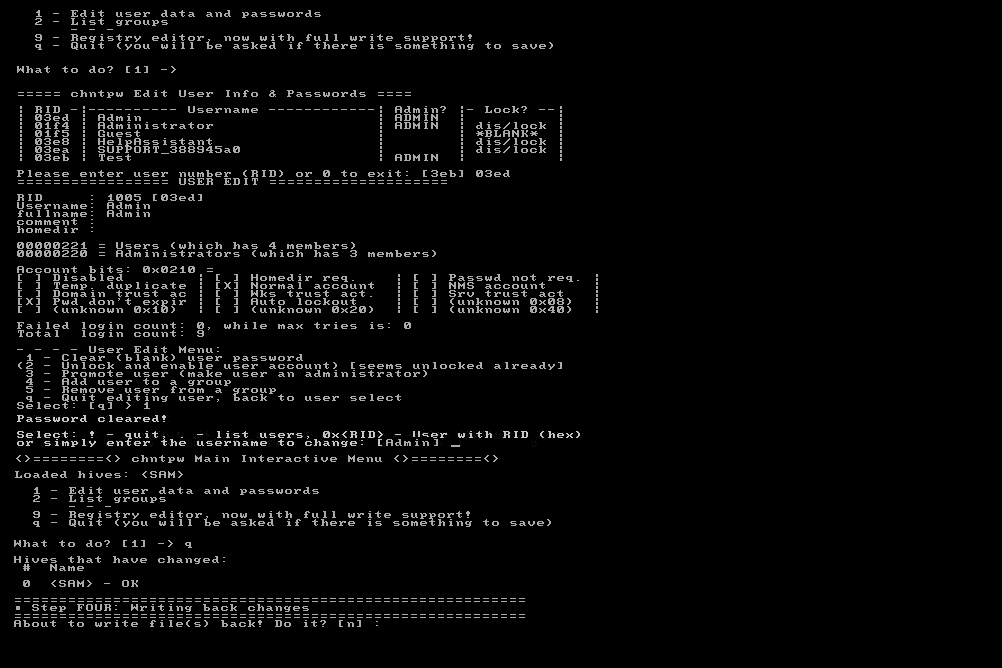 4. Ophcrack – Windows 7 Password Reset Freeware
You can also try a free online utility called Ophcrack. It's quick to configure, and available for (recovering) cracking a login password in Windows 7. This means it will finally display the original password you use for login, and put the password back the way you set it.
The problem is that it can't crack passwords with 14+ characters in length. And for another, the LiveCD ISO image file of Ophcrack is 649 MB – it's rather larger.
Download Resource: http://ophcrack.sourceforge.net/download.php
5. Free Offline NT Password & Registry Editor
Another better password reset tool for Windows 7 should be Offline NT Password & Registry Editor. It is completely free and open source that makes it worth to have a try. The program's iSO file is much smaller than Ophcrack above.
As a Windows 7 password resetting software application, it lets you delete the password completely, and after the process, you can log in to the system without entering a password. The working principle is slightly the same with Spower Windows 7 Admin Password Reset program.
The drawback about it is its totally text-based interface (the image below), which is especially obscure for most users when doing a Windows 7 password reset task on a computer. Here's the walkthrough of Offline NT Password & Registry Editor.
Tôi là Minh Khánh Chuyên Viên Tư Vấn Tín Dụng Tại dichvuthetindung.vn. Với vai trò là một chuyên gia về lĩnh vực thẻ tín dụng và trong những chia sẻ của tôi qua các bài Blog. Hy vọng sẽ đem lại những kiến thức tốt nhất cho các bạn. Nếu có thắc mắc hay những câu hỏi, các bạn đừng ngần ngại comment hoặc gọi trực tiếp cho tôi tại đây nhé!