Have you been looking for a YouTube banner template for your channel? We have created the same for you.
Download the free YouTube banner template and make your channel more professional by creating perfect banner art. Also, we will try to help you to understand how you can edit or use this YouTube banner template PSD easily.
We especially design YouTube banner templates for creators. This YouTube channel art template is created as per the Google size guidelines. You can learn more about YouTube banner size and design your channel banner that looks perfect on every screen.
What is a YouTube Banner Template?
YouTube Banner (also known as "YouTube Channel Art" or "YouTube Header Image") is the first large banner image that you have seen on the top of your YouTube channel page.
A YouTube banner template is a pre-sized blank canvas that you can use to create your custom channel banner from scratch. Add your own YouTube banner background, logo, channel name, punch line, etc.
What is the YouTube Banner Template Size?
According to the guidelines, they recommend uploading a YouTube banner template 2560×1440 px image back in 2021. But now, they have changed channel art size guidelines. Here is the screenshot for your reference:
Banner image guidelines
Minimum size to upload: 2048 x 1152 px
Safe area for text and logo: 1235 x 338 px
Maximum file size to upload: 6MB
NOTE: We recommend using the YT banner template. So your channel art looks perfect on desktop, mobile, and TV displays.
Download YouTube Banner Template PSD Free
A YouTube banner template is important if you're not using online YouTube banner maker tools like Snappa, Canva, Placeit, etc. Because they have an in-build template for you as a guide, you won't need to download it if you're using any YouTube banner template maker.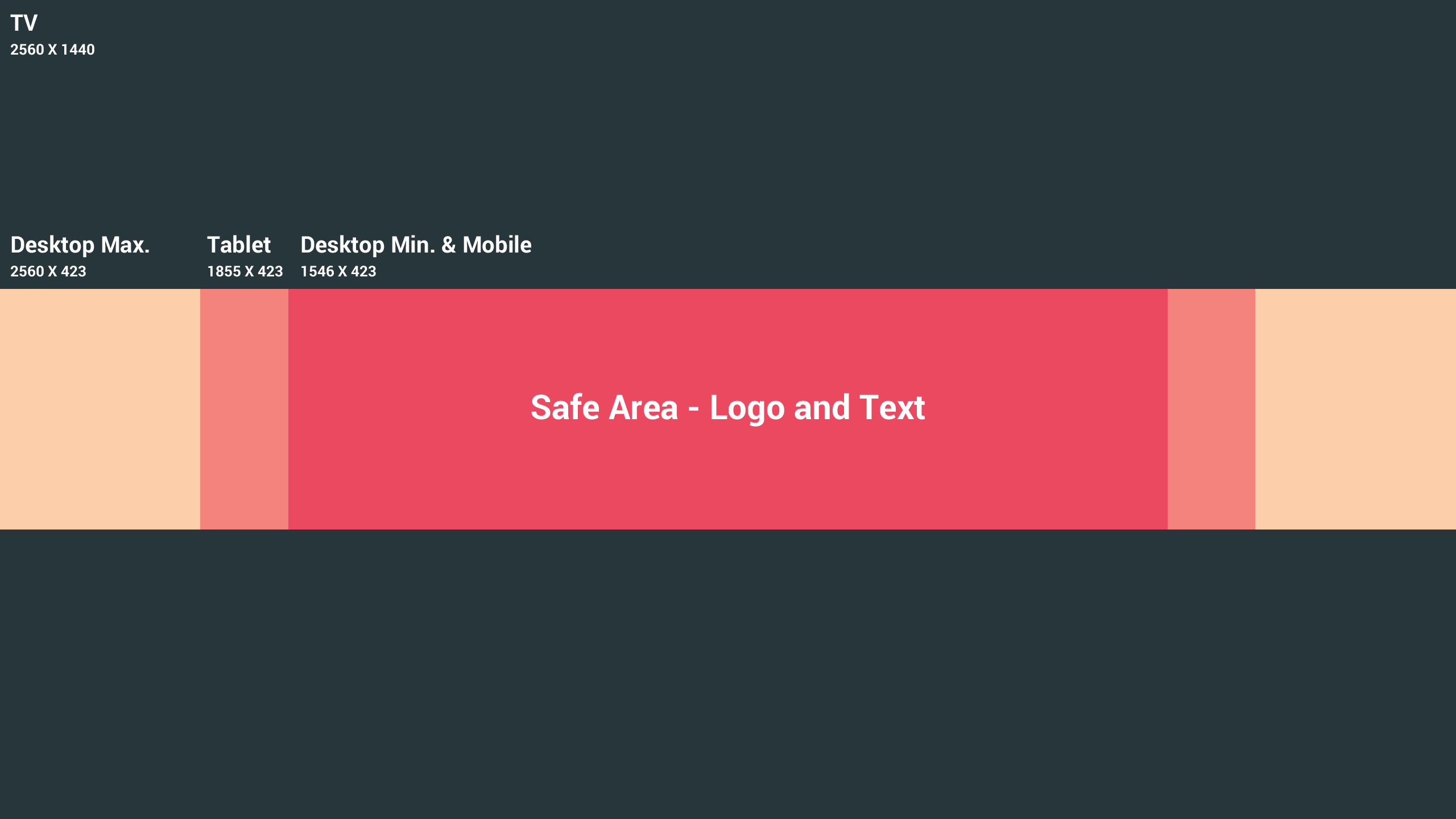 File details:
File Format: Adobe Photoshop (PSD)
YouTube Banner PSD Resolution: 2560 x 1440 pixels
YouTube Banner PSD File Size: 112KB
License: Free for Personal/Commercial usage
DOWNLOAD FREE PSD
The best ways to edit this banner template PSD and change YouTube banner background, graphic, fonts and channel name. First, you can use the Adobe Photoshop software (only paid version available) or second try online photo editor tools. Now it's up to you which one is suitable for you.
YouTube Banner Design Tips & Best Practices
Learn a few more important things about the YouTube banner before designing it for your channel.
Let's explore…
A YouTube banner conveys the brand of your channel. You need to take advantage of it because it's the best branding opportunity available on YouTube, and you should use it better.
A good YouTube banner makes a positive impression, and you can attract more viewers and subscribers just by adding the professionally designed YouTube header template.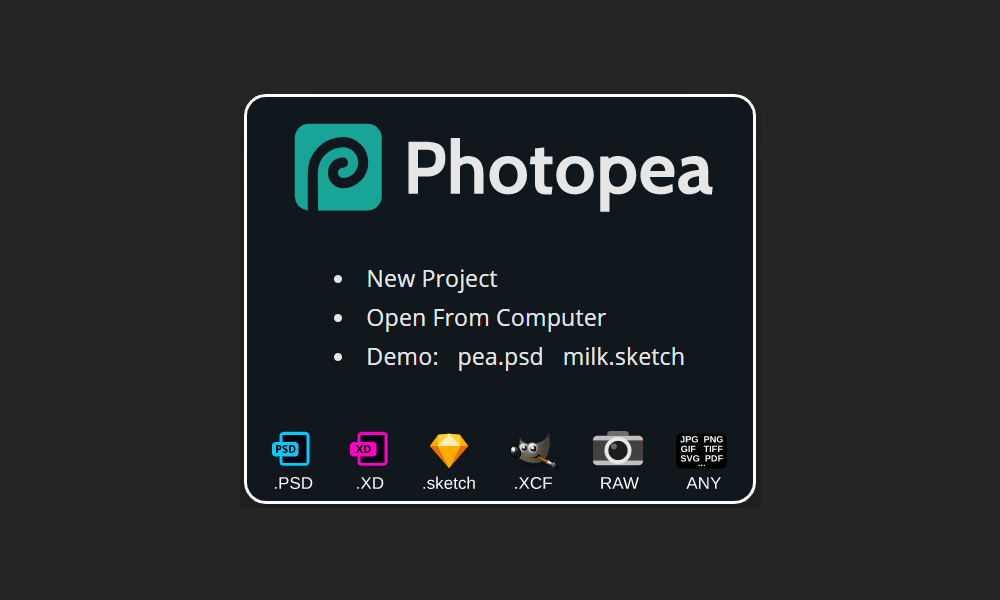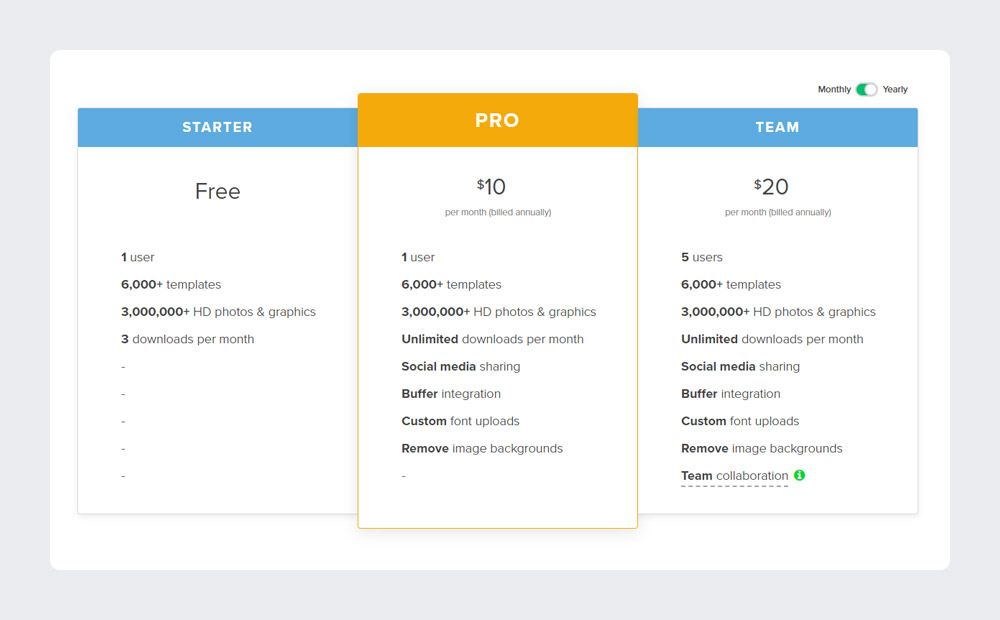 Here are a few important things you should include in your channel banner.
Relevant image or background
Your channel name, logo, or photo
Channel tagline or slogan
Video publishing schedule
Social media handles
Highlight a new product
Promote upcoming event
Call to action button
A professional YouTube banner with strategic design, prominent colors, and simplistic text is the best way of making it. Here are some YouTube banner design tips to help you create a perfect banner template for YouTube.
Know your purpose
Choose colors wisely or use the brand colors
Use high-quality images and graphics
Make the text readable
Keep the important elements in a safe area
Have a call to action in the right place
We also published a different blog post, covering everything step-by-step on how to make a YouTube banner?
How to make a YouTube Banner for Free?
If you have some graphic designing skills, you can make your YouTube banner yourself using Adobe Photoshop or any other photo editing software. Here are the options to create a professional custom YouTube banner for your channel.
Adobe Photoshop
As said above, the banner template is available in Photoshop (PSD) format so in order to edit the PSD file you should have Adobe Photoshop software on your PC or Mac.
Now at first, you need to learn the basics of using Adobe Photoshop for PSD file editing.
Adobe Photoshop is a vast software and has a multitude of options to experiment with, you will have to have a strong grip on them. For this purpose, you can search the internet for different tutorials that explain each and every concept and technique in the best way.
The best resource to rely on for valuable information is the Adobe website where details about everything are provided to make you understand all the concepts.
After the learning process ends, all you need to do is practice all the different techniques on the PSD file and make the necessary edits on it without any hassle.
Photopea – Advance Online Editor
Photopea is one of the best free image editor online. Photopea looks similar to Photoshop and has similar kinds of tools. It is a free online editor and supports PSD, XCF, Sketch, XD and CDR formats (Adobe Photoshop, GIMP, Sketch App, Adobe XD, and CorelDRAW).
With the help of free YouTube banner template PSD or above graphic design tools, you can design a perfect banner design for your channel. If you still have any doubts, search for YouTube banner ideas and get some inspiration your banner design. Please check our detailed guide on how to make a YouTube banner?
In case you can't use Adobe Photoshop on your PC or Mac you can use the YouTube channel art maker online free. These makers have some bunch of pre-made YouTube banner templates and you just have to add your logo, text or photos as per your choice.
Snappa – Online Graphic Editor
Snappa is straightforward design tool to create graphics. There are many easily customizable templates, high-resolution photos, background, graphics, shapes to make a YouTube banner. Snappa allows you use more than 6000 templates, 3 million HD photos and three free downloads per month.
We also recommend you check Placeit and Canva. There are more than 17 YouTube banner makers available on the web. All are good because all have different beautiful design assets, graphics, fonts, and dozens of free resources to make a YouTube banner.
Final words
If you'll face any problem with our YouTube Banner Template PSD, please feel free to get in touch with us.
Cheers!
Tôi là Minh Khánh Chuyên Viên Tư Vấn Tín Dụng Tại dichvuthetindung.vn. Với vai trò là một chuyên gia về lĩnh vực thẻ tín dụng và trong những chia sẻ của tôi qua các bài Blog. Hy vọng sẽ đem lại những kiến thức tốt nhất cho các bạn. Nếu có thắc mắc hay những câu hỏi, các bạn đừng ngần ngại comment hoặc gọi trực tiếp cho tôi tại đây nhé!